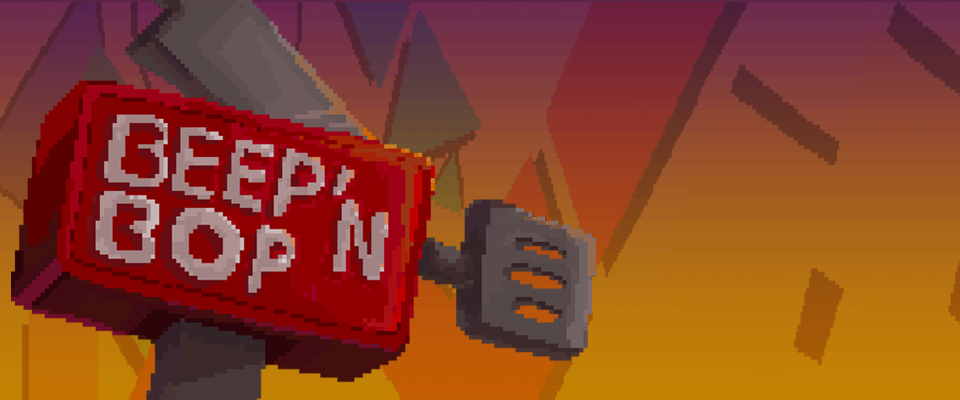 Beep N' Bop


From team Last Minute Studio, it's gonna be a cooking game with Beep N' Bop, two robot cooks working in tandem to keep their jobs at a funky 80's themed diner. As a player, you will have to bring out their scavenger hunt and speed running skills to help these bots pull off a nice, delicious meals for their customers in a tight time limit.

There are two separate kitchens where you will be controlling the robots. Beep N' Bop, being first-gen robots, are connected wirelessly. Wherever you move Beep, Bop will be moving in the same direction in the other room. So be ready to use your memory skills as well!


---

Move: W, A, S, D
Interact: Left Mouse Button
Pause: P
NOTE: Pressing ESC will freeze the game. Refresh the page to restart.


---


Created for Design Buddies Game Jam 2021
Jam Theme: Food
Two Versions Available: WebGL (embedded) & Windows Executable
Tools Used:

Dev: Unity3D, C#
Design: Figma, Usability Hub
Art: Procreate, Adobe Photoshop
Music: FLC
Video: Adobe Premiere, Adobe Audition
---

Edward Chen | TurnipToss#2111 - Game Development, Bug Squishing

Henry Rosales | HenRMJ#6515 - UX & UI Design, UI Implementation, Video Editing, Voice Acting

Rhiza Mendoza | Rhiza#9589 - UX & UI Design, UI Implementation

Ryan Davis | No Data#1528 - Pixel Art: Concept Art, 2D Assets, Animation

Latona | Latona#0001 - Music, SFX


---

Kenney Assets for the 3D models
Design Buddies for hosting this jam!